Ham
Ham comes from one or all of the three of the major muscles of the hog's leg: the inside round, the outside round and the tip. Leg roasts come from the same three areas but are not cured.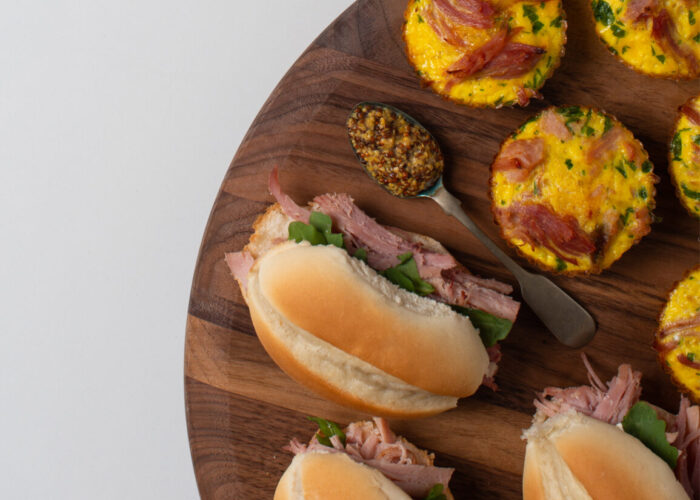 Did you know?
Apart from a few dry-cured artisanal hams, all hams found on the market are brined. If the ham is too salty, soak it in water to remove the excess salt.
Ham also contains nitrites, which maintain its pink colour and act as a preservative.
Bone-in ham is one of the most delicious kinds on the market, plus it has a higher protein content than pressed ham.
Like toupie ham, pressed ham is made of ham pieces of all different sizes that are tumbled together and pressed into a mould.
Availability
Pressed hams are popular in Quebec and can be found in any grocery store. Bone-in ham is harder to find, as many processors have stopped producing it. The issue is price. Hams are quite large (about 4 kg) and therefore more expensive than other cuts, so consumers do not usually buy it at regular price.