In The Oven
Baking is one of the most popular ways to cook pork. People like this method as it allows for both quick and slow cooking.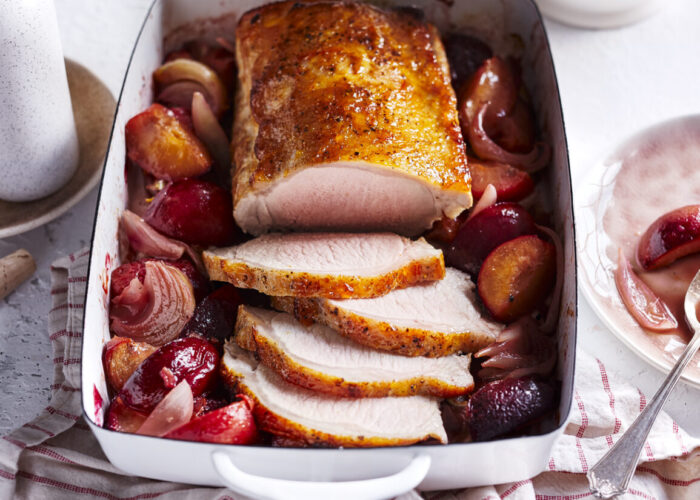 How to cook pork in the oven
Broiling

This method involves quickly grilling your food using the top element. You need to be very careful with this technique as food can quickly go from slightly golden to burnt.

Roasting

This method involves baking uncovered without adding any liquid. Cooking time depends on the size of the roast and the type of meat, ranging from 20–30 minutes per 454 g (1 lb.) of meat.

Braising

This slow-cooking method involves cooking over low heat in a casserole with a lid or covered with foil. For added flavour, sear the meat before braising.

Simmering

This slow-cooking method involves cooking food in large amount of broth in a covered dish over a low heat.

Sheet pan

This method has gained popularity in recent years and offers a variety of possibilities. Simply place all ingredients on a baking sheet and bake for quick and easy cooking.
Cooking basics
The thermometer is a cheap and easy to use tool that allows you to always have the right temperature according to your tastes.
Medium-rare

The meat's internal temperature must reach between 60 °C and 64 °C (140 °F and 147 °F)

Medium

The meat's internal temperature must reach between 65 °C to 69 °C (149 °F to 156 °F)

Well-done

The meat's internal temperature must reach between 70 °C and 74 °C (158 °F to 165 °F)