On the BBQ
BBQ and Quebec pork—a winning combination. Try out these tips for perfect results every time.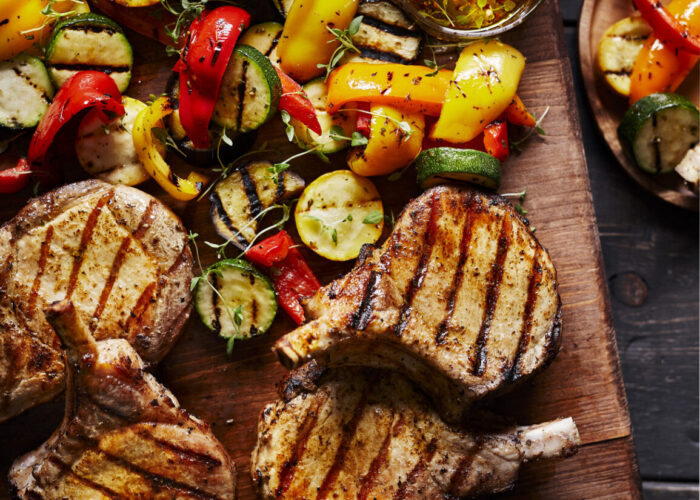 How to grill pork on the BBQ
Direct grilling

With direct grilling, food is cooked directly over the flame, which allows for even cooking. Place meat in the middle of the grill and keep all burners lit.

Indirect grilling

With indirect grilling, food is cooked without coming into contact with the flame. Preheat the BBQ by turning on only one burner and cooking the food over the burner that is off. The BBQ lid needs to remain closed while the food cooks.

Smoking (on a gas BBQ)

Smoking is a slow cooking method that allows meat to be cooked at low temperatures through exposure to smoke. You don't need a smoker to experiment with smoking meat.
Cooking basics
The thermometer is a cheap and easy to use tool that allows you to always have the right temperature according to your tastes.
Medium-rare

The meat's internal temperature must reach between 60 °C and 64 °C (140 °F and 147 °F)

Medium

The meat's internal temperature must reach between 65 °C to 69 °C (149 °F to 156 °F)

Well-done

The meat's internal temperature must reach between 70 °C and 74 °C (158 °F to 165 °F)