On the stove
Stovetop cooking is perfect for frying, searing or simmering. Here are our best cooking tips.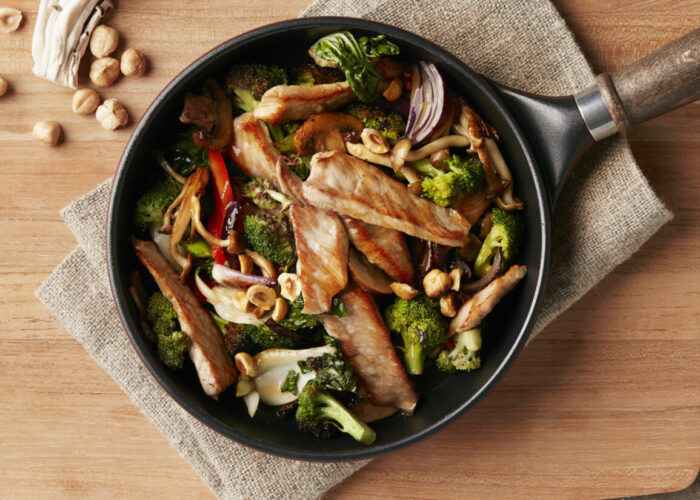 How to cook on the stove
Frying

Heat a little oil in a skillet over medium heat and cook until meat is cooked and browned on the outside. This cooking method is perfect for thin cuts.

Searing

In a heated skillet set over medium-high heat, briefly cook meat on each side to brown the outer surface. This technique is perfect before braising a pork roast in the oven or putting it in a slow cooker.

Simmering

This slow-cooking method involves cooking meat in a large amount of liquid over low heat. This method produces a tender, flavourful meal.

Sauté (in a wok)

A wok has high edges that let you sauté, steam (with a bamboo steamer) and fry food in a bit of oil.
Cooking basics
The thermometer is a cheap and easy to use tool that allows you to always have the right temperature according to your tastes.
Medium-rare

The meat's internal temperature must reach between 60 °C and 64 °C (140 °F and 147 °F)

Medium

The meat's internal temperature must reach between 65 °C to 69 °C (149 °F to 156 °F)

Well-done

The meat's internal temperature must reach between 70 °C and 74 °C (158 °F to 165 °F)