Rack
The rack comes from the loin, specifically the part where the ribs are located (end and middle of the ribs).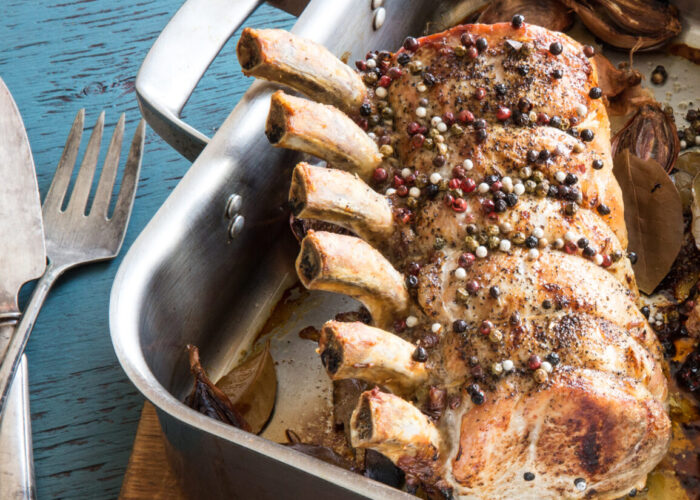 Did you know?
Crown roast is created by joining pieces of the rack. Ask your butcher to prepare it for you and let them know you want a pork crown with the fat removed, bones in, cleaned and cut between each bone at the bottom of the ribs.
Don't remove the thin layer of fat from the ribs, as it will keep the meat tender while cooking.
To cut a rack of pork, lift it by the ends of the bones to see where to put your knife—cut servings along the bone and you'll easily get equal pieces.
Availability
Rack of pork is easy to find in grocery stores. If you can't find it in the meat section, feel free to ask the butcher. However, a crown roast should be ordered advance.