Inspiration
Celebrate maple season!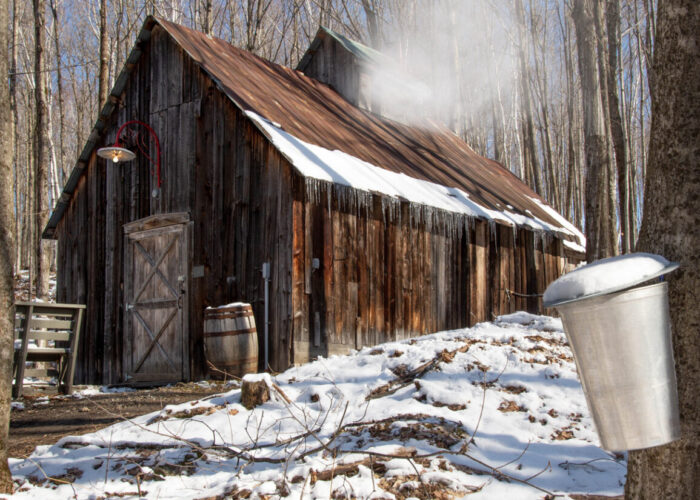 Spring is just around the corner and it's time to celebrate maple season! Quebec pork goes wonderfully with syrup. Use it in a marinade, with baked beans and even lacquered on a beautiful rack of pork, maple syrup's sweet side will enhance all your pork dishes. Nothing is easier than concocting a delicious brunch or a thematic dinner worthy of the best sugar shacks.
For an even easier option, feel free to explore the multiple ready-to-eat box on the market. Quebecers love the "Ma cabane à la maison" service; simple to order online, it's your chance to enjoy a traditional sugar shack meal from the comfort of your home. Also lookout for special menus at your favorite local restaurants, they will certainly have dishes developed with maple that will make you smile.
After your gourmet meal, organize an activity of maple taffy on snow! This can be prepared in no time: you only need very clean snow, maple syrup and wooden popsicle sticks. This activity will allow you to enjoy the outdoors and will appeal to everyone. Have fun and don't forget to take out your camera!
Discover our recipes showcasing maple right here!