Inspiration
Cook with the kids during spring break!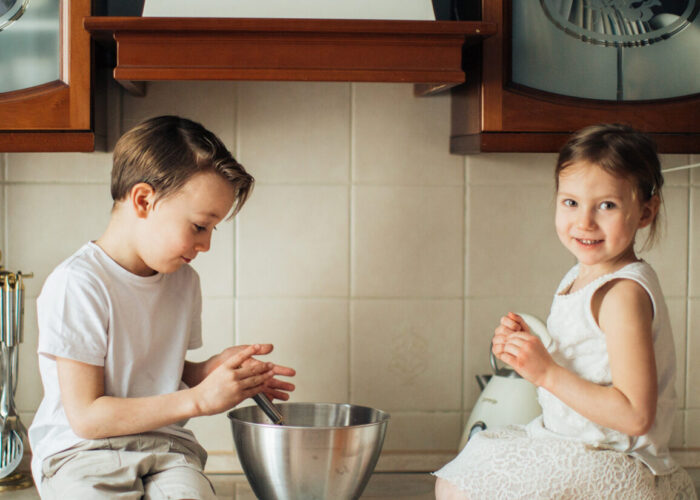 Spring Break is the perfect time to cook with the kids. Organize a fun activity to help them discover and appreciate cooking. We guarantee they will be proud to have been your sous-chef when it comes time to enjoy the meal. To help you prepare for your afternoon, here are some easy recipes to make with children, as well as some tips to help them learn.
Tips and tricks to make your afternoon a success:
Involve the kids in choosing the recipes.
Divide the tasks according to age; from the age of 6, children are able to do more complex tasks.
Use your creativity; turn your simple sandwiches into stars, your sausages into octopuses or your pizzas into smiley faces.
Use fun, colorful accessories, they're inexpensive and easy to find at a dollar store.
Turn it into a game; have them taste food with their eyes closed and let them guess what they have eaten.